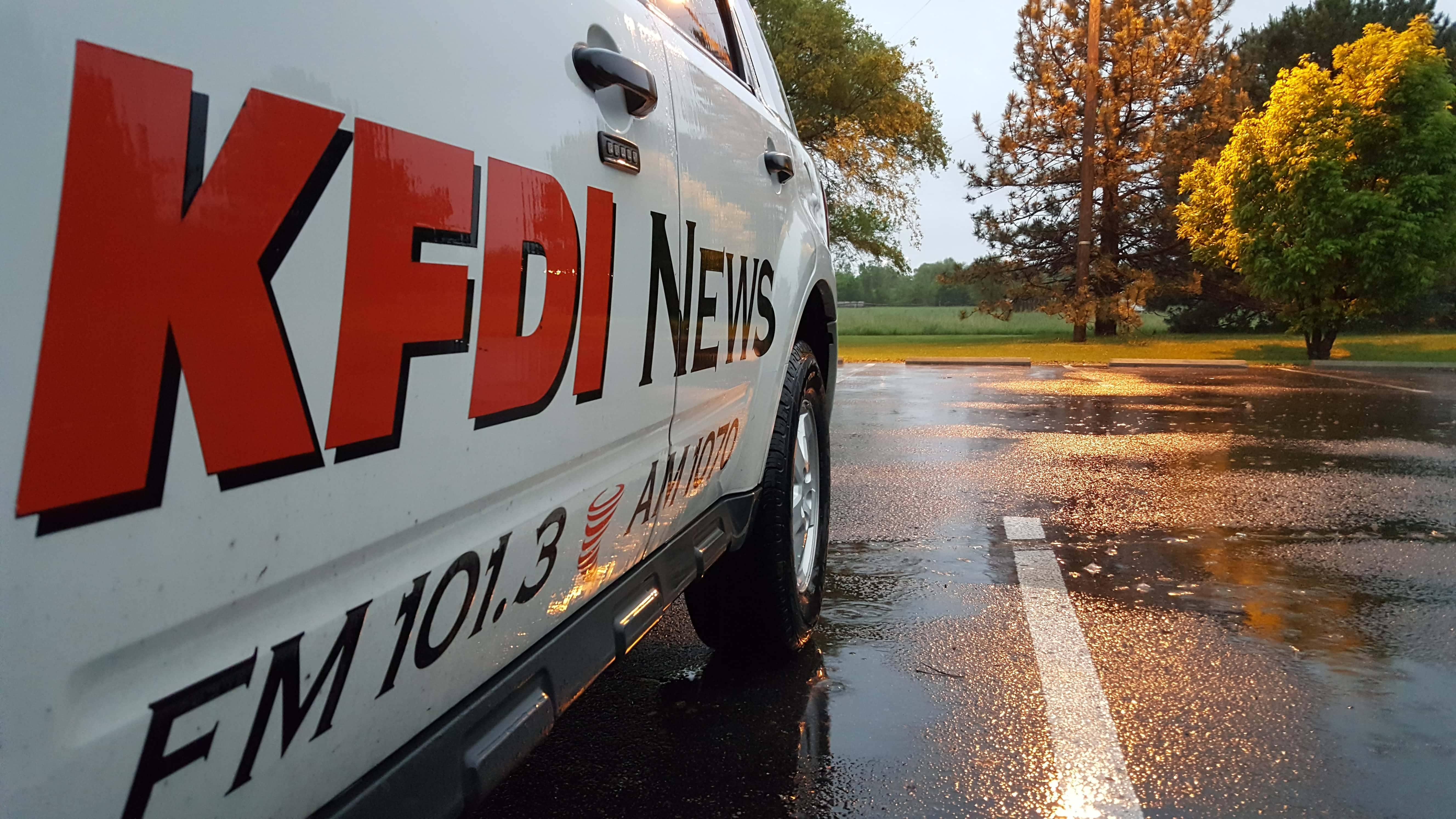 WICHITA, Kan – Rain has moved out of south central Kansas, but flooding is still a problems because of heavy rains that have fallen since Saturday. Some parts of south central Kansas have seen 5 to 8 inches of rain.
More than four inches has fallen in Wichita since storms began, with almost another inch since midnight Tuesday.
151st Street West was closed between 49th Street South and K-42 in Sedgwick County. High water was over the roadway.
A flood warning continues until late Wednesday night for the Cowskin Creek at 119th Street West in Sedgwick County. Minor flooding has been reported, and the creek was at almost 19 and a half feet, with flood stage at 18 feet. 13th Street has been closed from 119th West to 135th Street West because of flooding.
A flood warning has been issued for Kingman County until 2:45 Wednesday afternoon. A number of rural roadways are closed because of high water, and flooding is still a concern for low lying areas. Flood warnings are also in effect until 3:45 a.m. Wednesday for Pratt, Barber and Stafford counties because of continued flooding. A flood warning was also extended until Wednesday afternoon for Marion County.
A flood warning remains in effect for the Cow Creek in Rice and Reno counties. Some moderate flooding was reported in the Hutchinson area.
River Flood warnings are in effect in Sedgwick and surrounding counties. Watch for flooding at the Arkansas River near Ark City, Mulvane, Derby, Haven and Hutchinson; the Walnut River at Augusta, Winfield and Ark City; and the Little Arkansas River near Halstead, Sedgwick and Alta Mills. Flooding has also been reported along the Ninnescah River in Pratt County. Harvey County is reporting some road closings because of high water.
Classes were canceled in the Clearwater, Renwick and Sedgwick school districts 264, 269 and 439 because of flooding.
A National Weather Service employee reported two feet of water over the roadway on 103rd Street South, two miles west of Clearwater. The water is from the flooded Ninnescah River.