Oliver Road in Kechi is reopened after a crash Friday afternoon left a man critically injured.
The Sheriff's Department says the crash happened when a driver rear-ended another vehicle and rolled into a ditch.
Alcohol and speed are alleged to have been factors in the wreck, according to officers. The man was transported to a hospital in critical condition.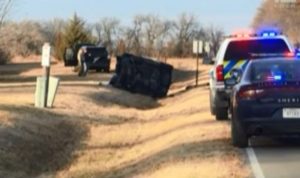 Photo courtesy of our news partners at KWCH.