Botanica is one of the most visited places in Kansas. The local non-profit won an award from the Kansas Department of Wildlife, Parks, and Tourism along with Arrivalist — a marketing company.
Botanica received its recognition for having the second most visits in the category of Zoos, Parks & Natural Attractions.
They awarded Botanica at the annual Travel Industry Association of Kansas' legislative day in Topeka on Wednesday.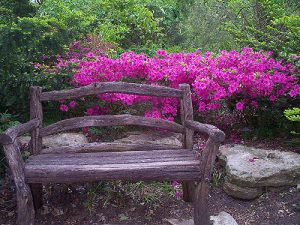 Image from: touterse [CC BY 2.0 (https://creativecommons.org/licenses/by/2.0)], via Wikimedia Commons
Azaleas in Botanica, the Wichita Gardens | 24 October 2007, 07:03:42 | Author: Touterse
No changes were made to this image.