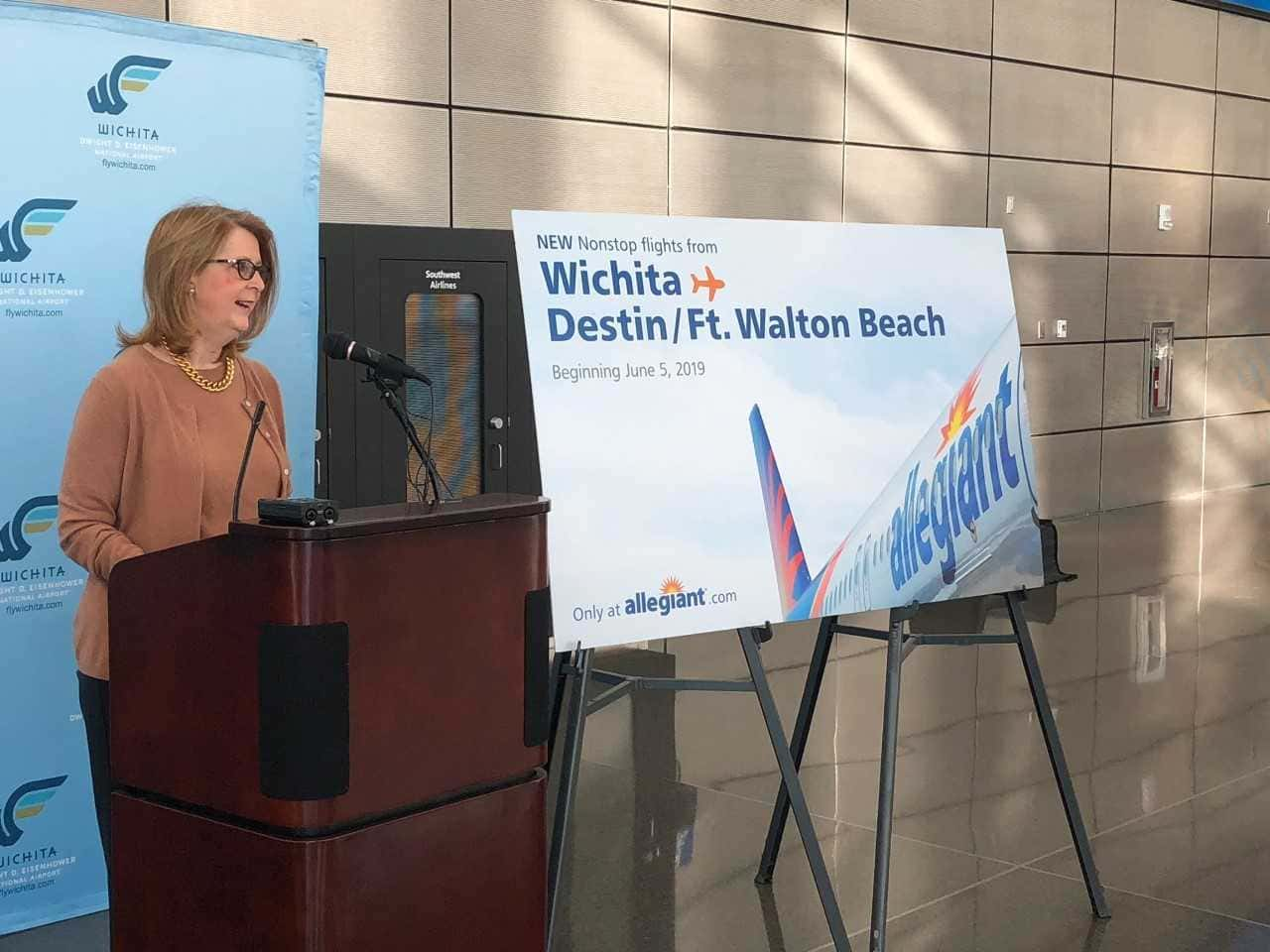 Allegiant Airlines is adding a nonstop flight from Wichita to Florida.
The airline announced Tuesday morning that it will offer direct flights twice a week to Destin-Fort Walton Beach, Florida. Those flights will begin June 5, 2019, and flights booked between Feb. 13 and Aug. 13 will cost as low as $59.
Allegiant stated in a press release that, with the addition of this new route, Allegiant will serve five cities from Wichita.
"Our passengers love going to Florida, they want affordable vacations, and they want to fly nonstop," Wichita director of airports Victor White said. "Allegiant makes that happen. Thanks to Allegiant for choosing Wichita for this tremendous addition to our air service offerings."
Eisenhower National Airport is holding an "Air Service Announcement" at 9 a.m. Tuesday. The airport did not specify whether it is related to the Allegiant announcement.