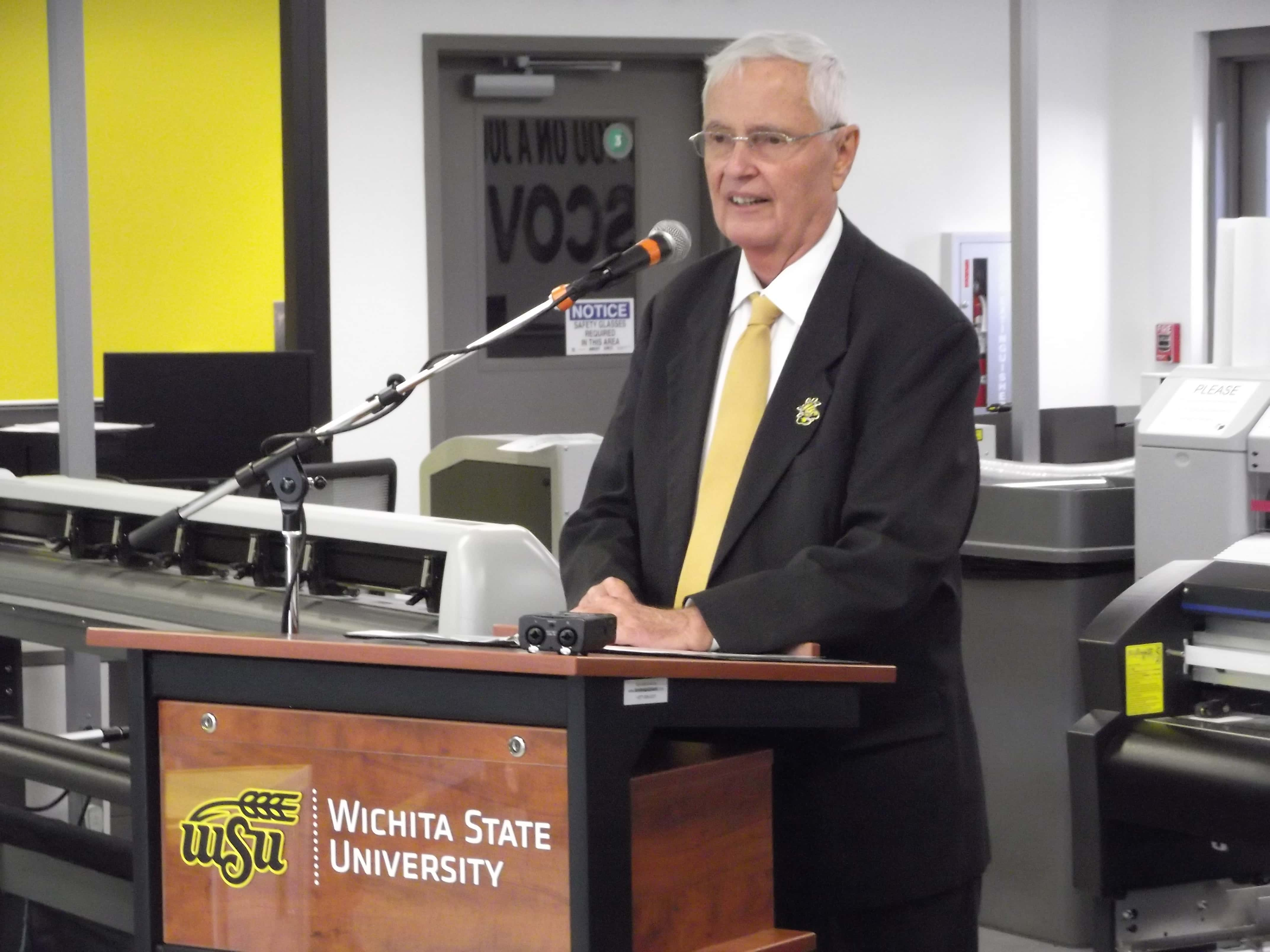 Wichita State University officials say the funeral procession for president John Bardo will take a route through the WSU campus on Monday.
A private funeral service will be held Monday morning for Dr. Bardo, then the procession will begin around 12:30 p.m.   It will enter and exit the campus on 17th street and it will travel through the traditional campus and the Innovation Campus.  The procession will include university police vehicles and a car with WSU First Lady Deborah Bardo and family members.  The motorcade will pause at least five times while passing through the campus.
Provost and acting president Rick Muma said it will be the discretion of faculty if they want to dismiss classes to view the procession.
Dr. Bardo died Tuesday of complications from a chronic lung condition.  He was 70.  A celebration of life event is planned at the WSU campus this spring, and a date and time will be announced later.
In a press release, the university reported that Dr. Bardo was in an ambulance enroute to his family's home on March 7th, and he asked the ambulance driver to take him around the WSU campus.  The driver said Dr. Bardo would not be able to see anything from the back of the ambulance, but Dr. Bardo said it would be satisfaction enough for him to know that he had been to the campus.