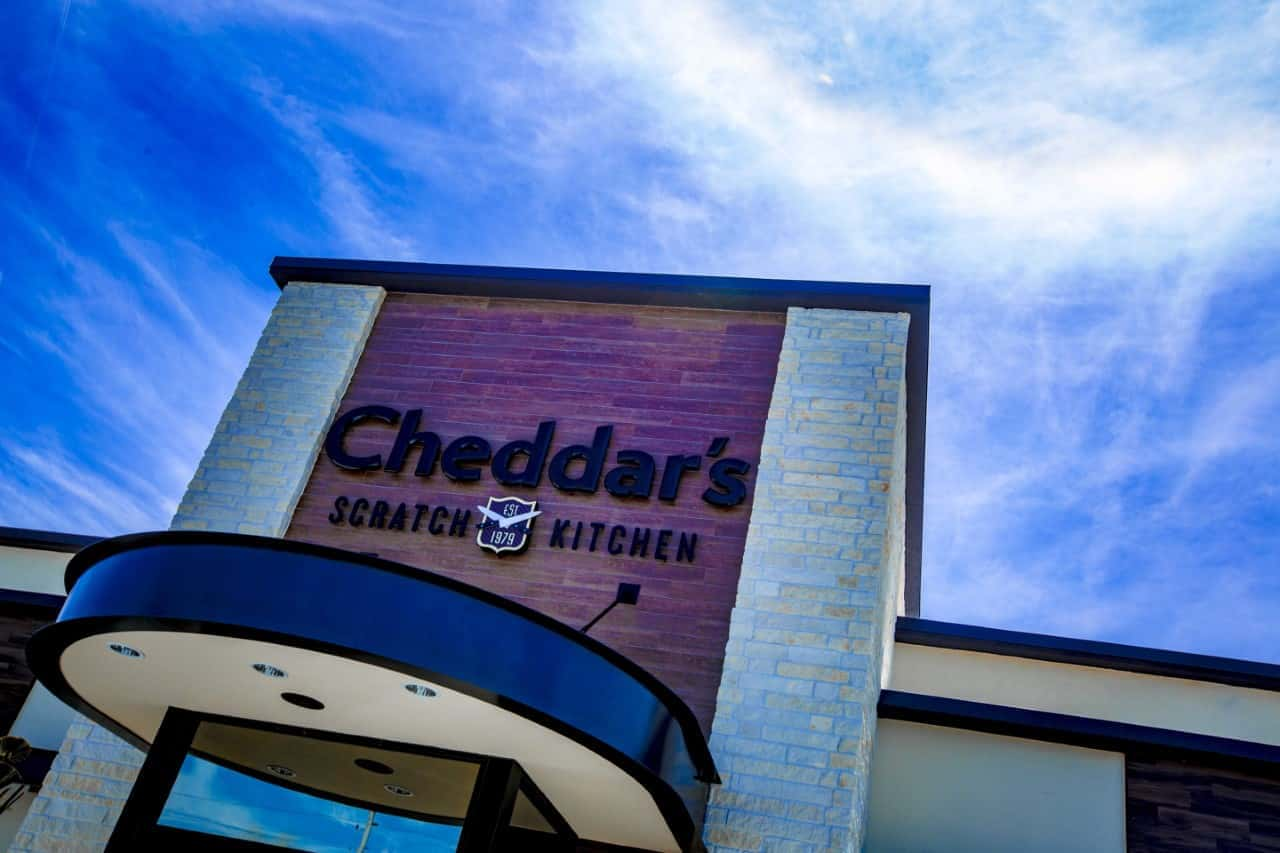 The new west-side Cheddar's Scratch Kitchen will officially open in Wichita on Monday at 11:00 a.m.
Located at 535 S. Ridge Road Circle, the restaurant will host a ribbon cutting with the Wichita Regional Chamber of Commerce at 10:00 a.m. Cheddar's plans to welcome its first 100 guests with freshly-baked Honey Butter Croissants.
Known to serve homemade meals, they'll be serving signature dishes Wichita diners already know from their east side establishment. Their classics include fried-to-order chicken tenders and the hand-battered Monte Cristo sandwich. The new west-side location will feature new menu items likes homemade chicken noodle soup, "Better Than Mom's Meatloaf," and "Texas-Sized Nachos."
Cheddar's on Ridge Road Circle brings 180 jobs to Wichita. The kitchen is led by 30-year restaurant veteran Elaine McCellon as Managing Partner.
Did you know?
You can find over 20 entrées under $10 on the Cheddar's Scratch Kitchen menu. Favorites include the 6 oz. Top Sirloin Steak, Homemade Chicken Pot Pie and Lemon Pepper Chicken.
The restaurant serves more than 14 million of its delicate, flaky Honey Butter Croissants annually. No wonder … they are baked fresh every 20 minutes or less!
The restaurant's most popular, hand-crafted cocktails include Texas Margarita, Texas Sweet Tea, Maui Margarita, and Cheddars' best-selling Painkiller. But be careful with that last one – the limit is two!
Cheddar's Scratch Kitchen's top five most popular entrées include Hand-breaded Chicken Tender Platter, hand-cut Grilled Salmon (three ways), homemade Chicken Pot Pie, Buffalo Wrapper and New Orleans Pasta.
A total of 30.5 million hand-breaded Chicken Tenders are fried-to-order at Cheddar's annually.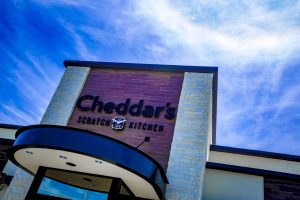 Quick Facts: 
Cheddar's Scratch Kitchen opens Monday, March 18 at 11:00 a.m. at 535 S. Ridge Road Circle.
Managing Partner Elaine McClellon runs the restaurant.
New menu items for the west-side location include Homemade Chicken Noodle Soup, Better Than Mom's Meatloaf, and Texas-Sized Nachos.
The ribbon cutting with the Wichita Regional Chamber of Commerce is at 10:00 a.m. Monday, March 18.
The restaurant can seat 280 guests.
Cheddar's is 8,015 square feet