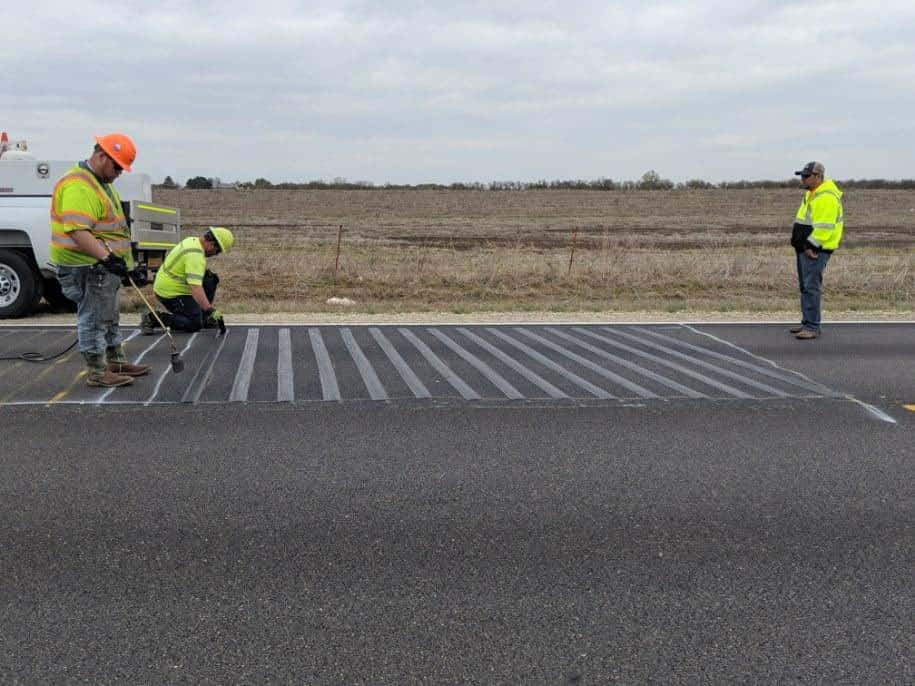 Sedgwick County public works crews have installed "rumble strips" to help slow down traffic at an intersection near Clearwater.
The intersection of 71st Street South and 135th Street West was the scene of a serious crash on March 6th, leaving 9 people injured.  13-year-old Caleb Tobias remains hospitalized after the crash.
Two sets of rumble strips were placed ahead of the stop sign at the intersection.   The strips cause a shaking of the car to alert the driver that a stop sign or traffic signal is ahead.   Crews earlier removed a row of trees to improve visibility.