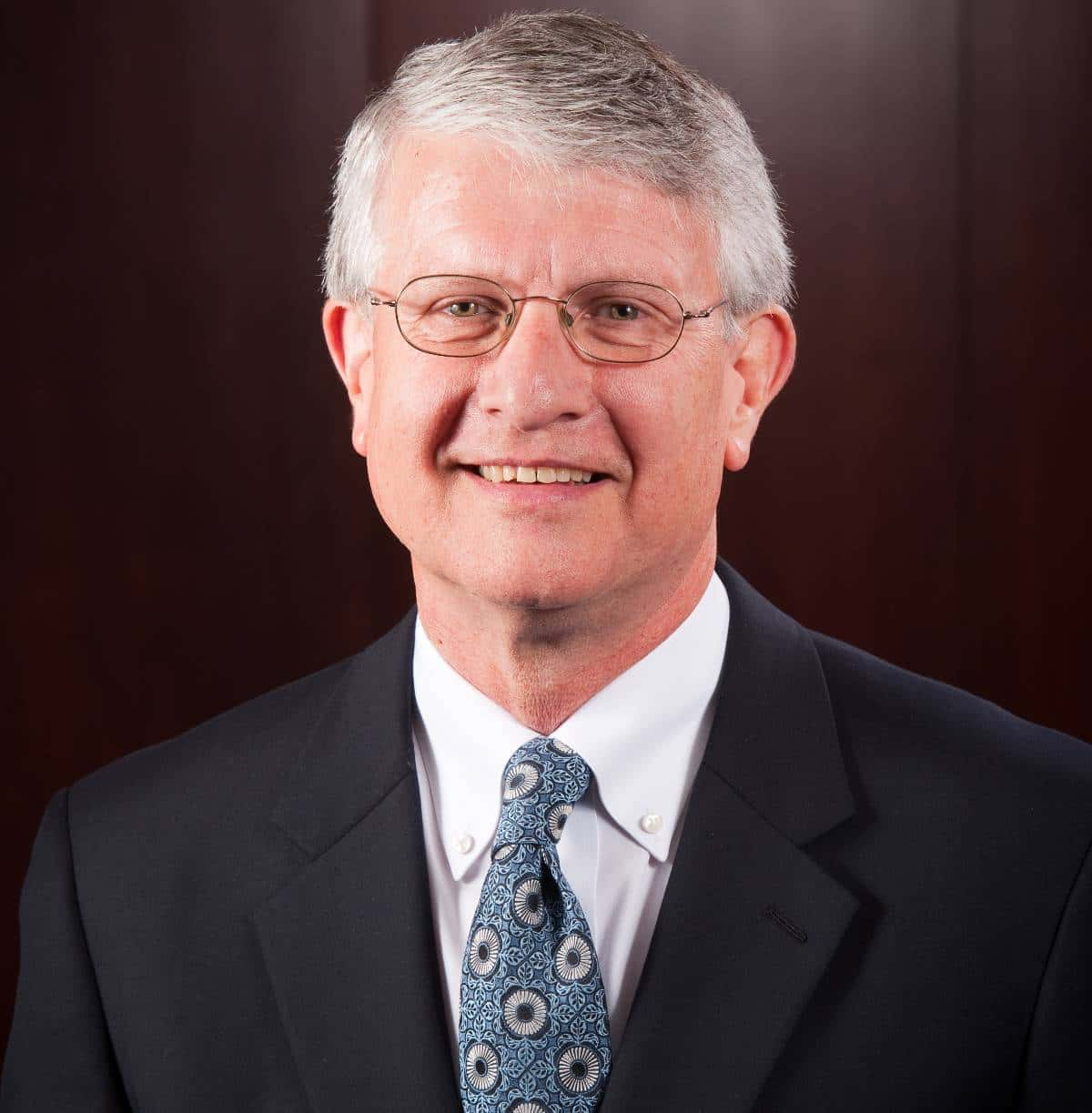 Dr. Andy Tompkins was formally introduced Thursday as the interim president of Wichita State University.
He was chosen by the Kansas Board of Regents to fill the role following the death of Dr. John Bardo in March.  Tompkins previously served as President and CEO of the Kansas Board of Regents, and as Interim President of Fort Hays State University from 2016-2017.
Tompkins teaching career began in 1969 as an English teacher, going on to serve as a principal and district superintendent.  He was hired by Pittsburg State University as Chair and Associate Professor in the Department of Special Services and Leadership Studies in 1994.
Tompkins then served as Interim Dean for the College of Education at Pittsburg State from 1995 to 1996, when he was asked to serve as Commissioner of Education for the Kansas Department of Education.  He stayed in that role until 2005, when he left to become an Associate Professor at the University of Kansas, teaching in the Department of Educational Leadership and Policy Studies.
In 2007, he returned to Pittsburg State as Dean for the College of Education, where he served until 2010, when he took over as President and CEO of the Kansas Board of Regents.  He retired from the board in 2015.
Speaking to reporters, Tompkins said he is working on developing goals for his term as interim president.  He said right now he is focused on listening, and ensuring the university does a better job at communicating.
Dr. Tompkins says his role is not to take the university in any new directions, but to make sure that Wichita State is in good shape when he turns over leadership to the new permanent president.  He said the search process usually takes around six months, so a new president could be named by the end of October.  He believes he will be serving at Wichita state for 8 or 9 months in all.