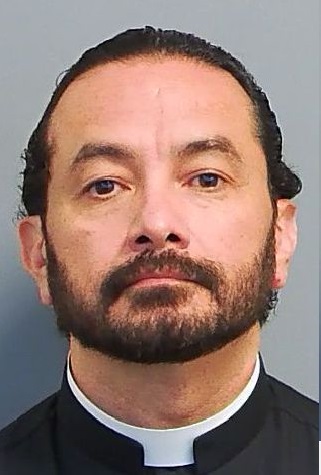 A Catholic priest has been arrested after an investigation into funds missing from a South Hutchinson Church.
The Reno County Sheriff's Office says Father Juan Gregorio Garza-Gonzalez was taken into custody following an investigation that began in mid-February.  The investigation began when the office was notified by the Catholic Diocese of Wichita that there were some questions into the finances of Our Lady of Guadalupe Church in South Hutchinson.
Investigators determined that there was $14,000 missing from the church.  Father Garza-Gonzalez became the focus of the department's investigation.
He had been the priest assigned to the church since June of 2018.  He was taken into custody Thursday morning, but has been released on a $2,500 bond.
The sheriff's office says they are still investigating, and anyone with information is asked to contact detectives at 620-694-2735.