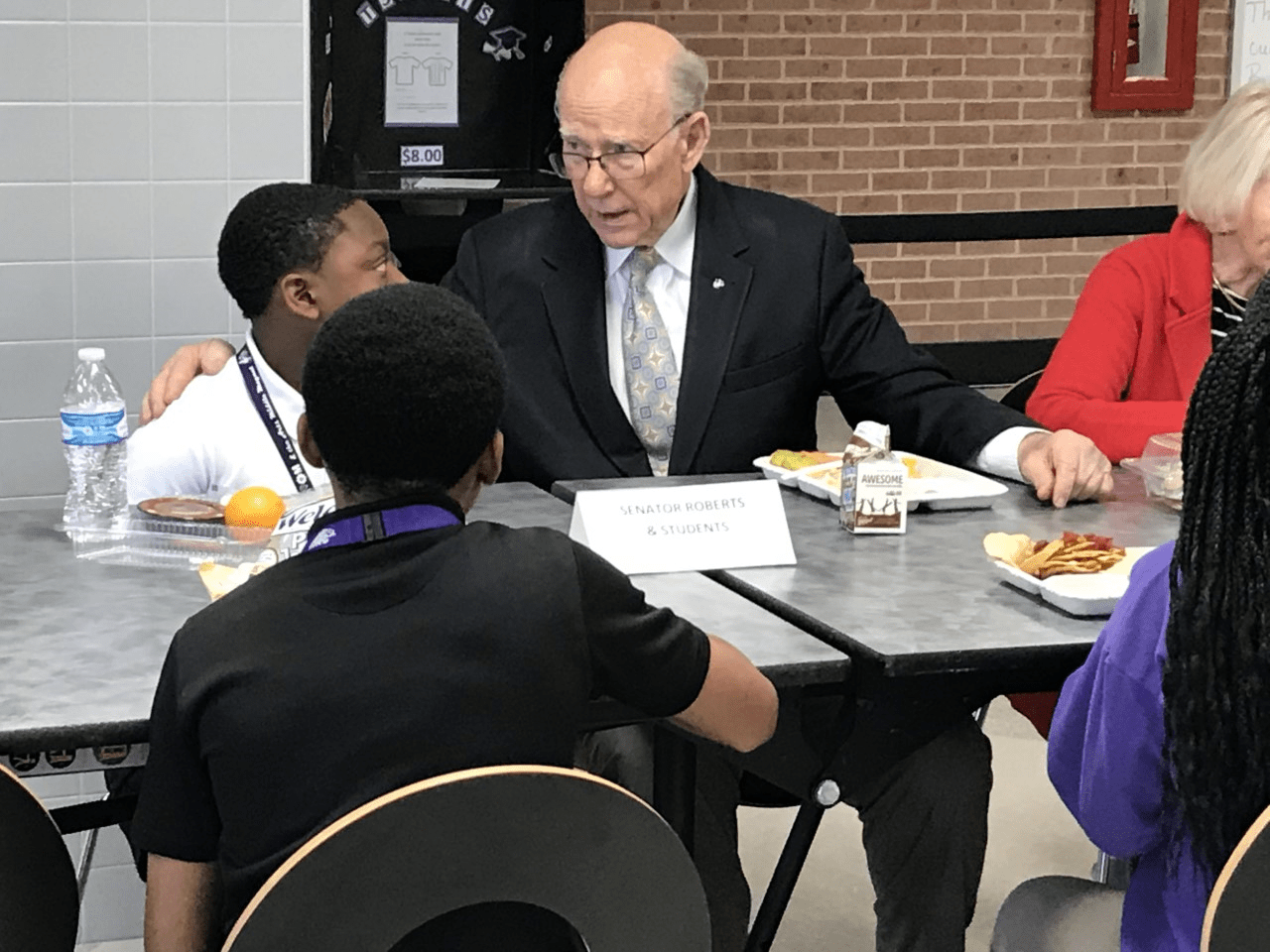 Kansas Senator Pat Roberts is hoping to get a bill through Congress this year to reauthorize school nutrition programs, and he wants to ease some paperwork and reporting requirements to provide more flexibility for local districts.
Roberts was in Wichita Wednesday to visit the Wichita Nutrition Services Food Production Center and have lunch with students at the Brooks Center for STEM and the Arts Magnet Middle School.
Roberts noted that the food production center makes meals for 50,000 students a day, and he said he is tremendously impressed with the work of school officials to get hot meals to the schools.  He said the lunch at Brooks was delicious and included fruit and vegetables.
Roberts said it's hard to get bills through Congress these days because of the political climate, but a farm bill was approved with bi-partisan support and he is hoping to line up the same support for the nutrition bill.    He said in terms of the daily lives and pocketbooks of Wichita residents and their children, the nutrition bill is extremely important, and it supports six nutrition programs in schools.  He said he wants to simplify the reporting requirements for the six programs, because school officials say they have been spending too much time making reports.   He wants to extend the reporting period from three years to five years and consolidate programs and requirements.