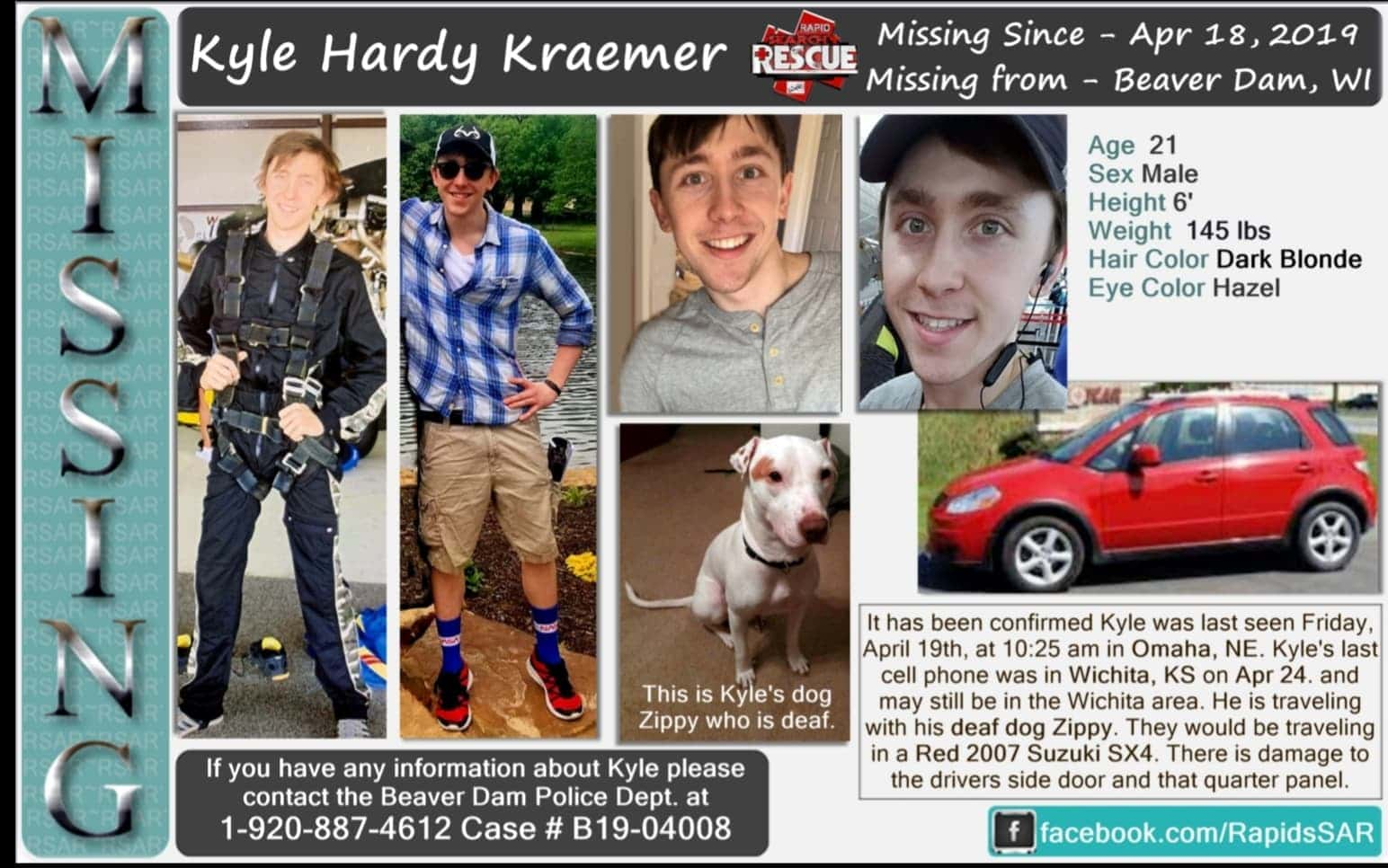 A family in Wisconsin is asking people in Wichita to keep an eye out for a missing man.
Kyle Hardy Kraemer, 21, was last seen Friday morning in Omaha, Nebraska, according to the group Rapid Search and Rescue. They report Kraemer's "last cell phone was in Wichita" on Wednesday.
"There is a complaint," Lt. Stommel with the Beaver Dam, Wisconsin Police Department told KFDI News. "We're trying to locate [Kraemer's] general area."
Lieutenant Stommel said the current case does not currently list Kraemer as "missing," but it's officially a "check welfare" call and officers are trying to find the man. Kraemer's family reported him missing to police.
"A very good friend of mines' son is missing," said Phil from KFDI sister station 104.5 The Fox. "He may now be in the Wichita area. Please take a look at this flyer and keep an eye out for him or his vehicle. Thank you!"
Kraemer may be in the Wichita area and is described as 6 feet tall, weighing 150 pounds with "longish" sandy blonde hair. He would be driving a red 2007 Suzuki SX4 with damage to the driver's side door and that quarter panel. Kraemer may also be traveling with his dog, Zippy, who is deaf.
If you have seen Kraemer or that vehicle, you're asked to contact the Beaver Dam Police Department at 1-920-887-4612.
Photo courtesy Rapid Search and Rescue