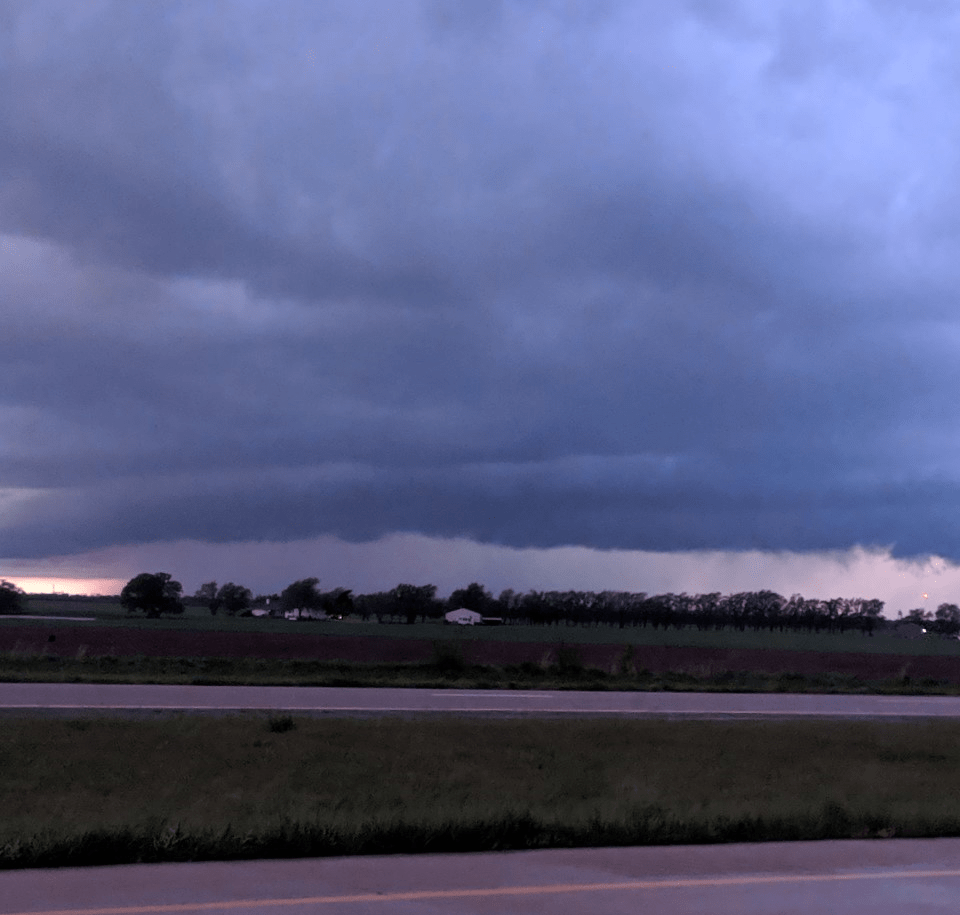 More severe storms developed across western and northern areas of Kansas on Monday.  A tornado watch was issued until 1 a.m. for areas of central, south central and southeast Kansas.
Severe thunderstorms moved across the northern part of the state during the afternoon and evening hours, with warnings issued for Geary, Riley, Dickinson, and other counties. There were reports of golf-ball sized hail in Saline County with windows broken on homes and cars.  A tornado warning was issued for McPherson County with radar indicating rotation in a storm.  Baseball-sized hail was reported with that storm.
More activity developed in western Kansas and moved into the south central part of the state during the late night hours.   A tornado warning was issued for Pawnee and Edwards counties with a tornado reported by a storm chaser east of Lewis.   The tornado was only on the ground for a brief time and there were no reports of damage.
A severe thunderstorm watch was issued for south central Kansas until 4 a.m. as a line of storms moved into Reno, McPherson, and Kingman counties.
McConnell Air Force Base in Wichita ordered some aircraft to be flown to other bases temporarily because of the severe weather threat.