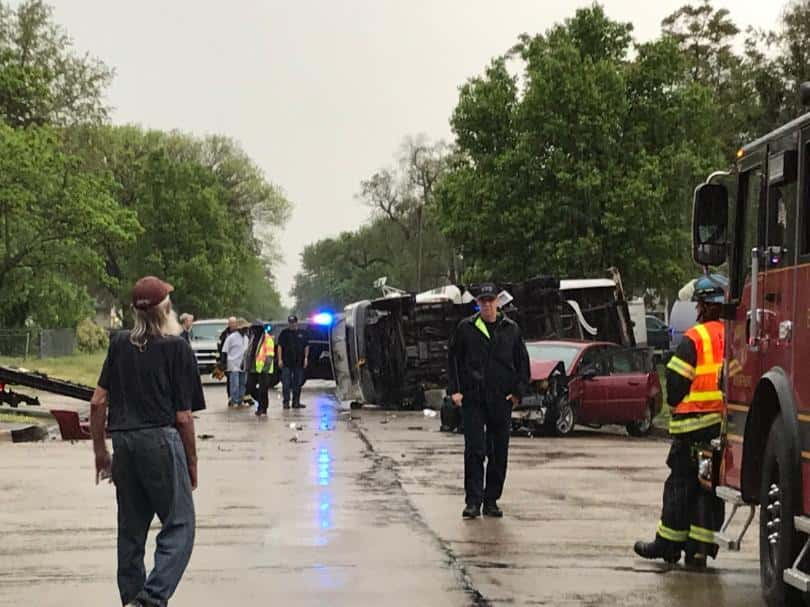 Police are investigating a two-vehicle crash in west Wichita that left eight people injured.
The crash was reported around 4:30 p.m. Tuesday at St. Louis and Young, in a neighborhood near the intersection of Central and West Street.
Police said a car collided with a van carrying people with special needs.   Seven people had minor injuries and one person had serious injuries.
Police believe the driver of the car may have been under the influence.