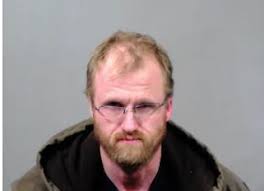 A man who was arrested in connection to a November homicide has reportedly committed suicide in jail.
The Sedgwick County Sheriff's Office confirmed to KFDI News that 36-year-old Austin Lee Stewart of Wichita is the inmate who was found unresponsive around 10:35 Monday night in his cell.  Detention deputies and medical staff at the jail conducted CPR on Stewart.
However, he was pronounced dead at 10:44 p.m.  His death appears to be from self asphyxiation.
An autopsy will be performed to determine his exact cause of death.  The Kansas Bureau of Investigation will investigate Stewart's death, which is standard procedure.
The sheriff's office will also conduct their own internal investigation.  He is the second inmate to die in the jail this year.
Stewart was being held in connection to the November 29 murder of Floyd Gilbert.  Gilbert was found dead inside of his mobile home in the 2200 block of West MacArthur.
Police believe Stewart and his accomplice, Landon Onek went to Gilbert's home to rob him and one of the men killed Gilbert.  Both were charged with first-degree murder and other charges in connection to Gilbert's death.