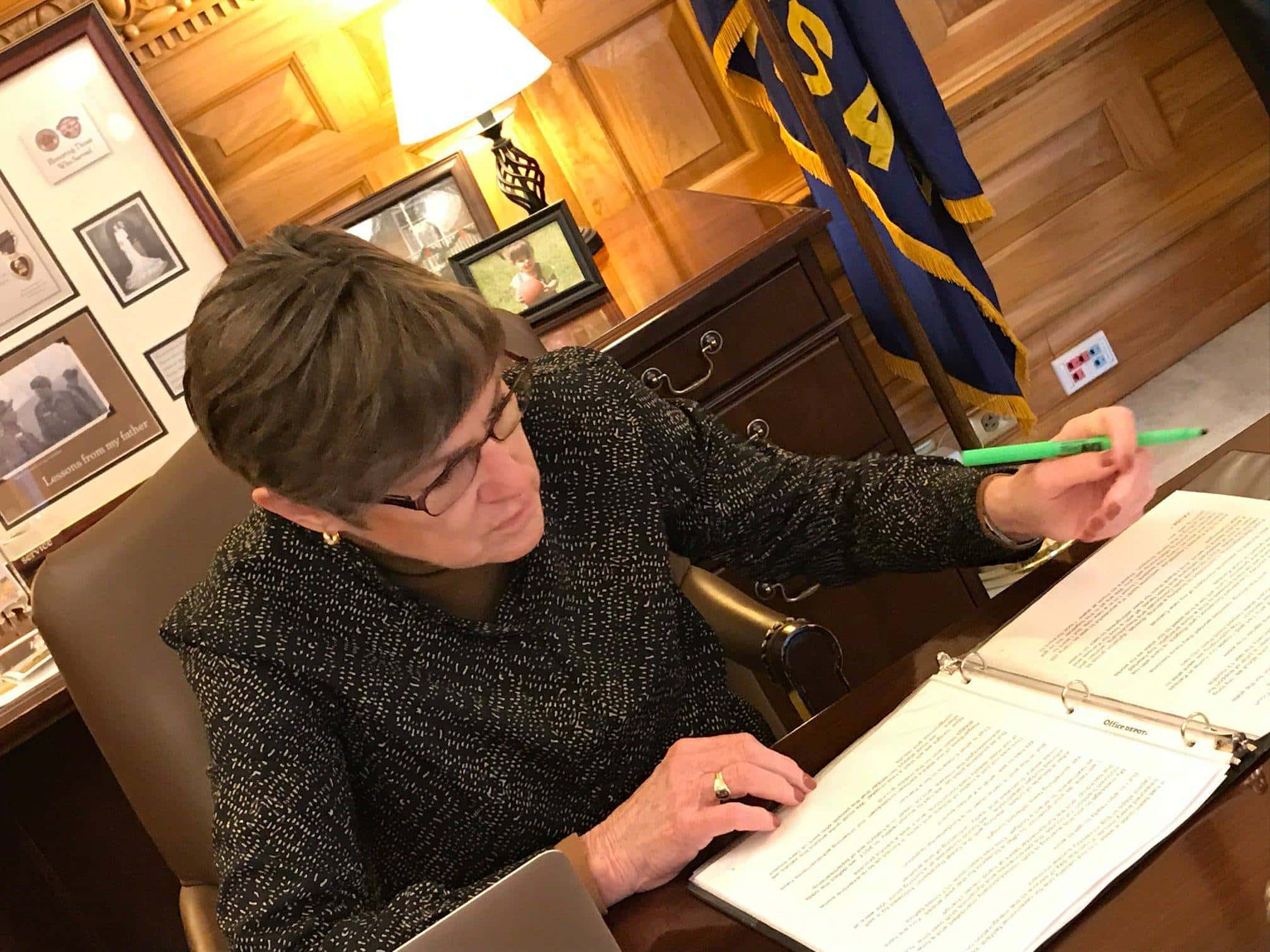 Gov. Laura Kelly has vetoed a tax cut plan from the Republican-controlled Kansas Legislature.
It's the second veto from the governor in two months.  The cuts in the current bill were about half the size of the cuts asked for in the original bill the legislature first tried to pass.
It's likely to lead to a Republican attempt to override the veto before the legislative session ends.  Kelly says the bill would "decimate" the state budget.
The bill cuts taxes to individuals and businesses who have been paying more in state income taxes due to the changes to federal tax laws in 2017.  Taxpayers  would pay roughly $90 million less in taxes during the budget year that begins in July, or $240 million over 3 years.