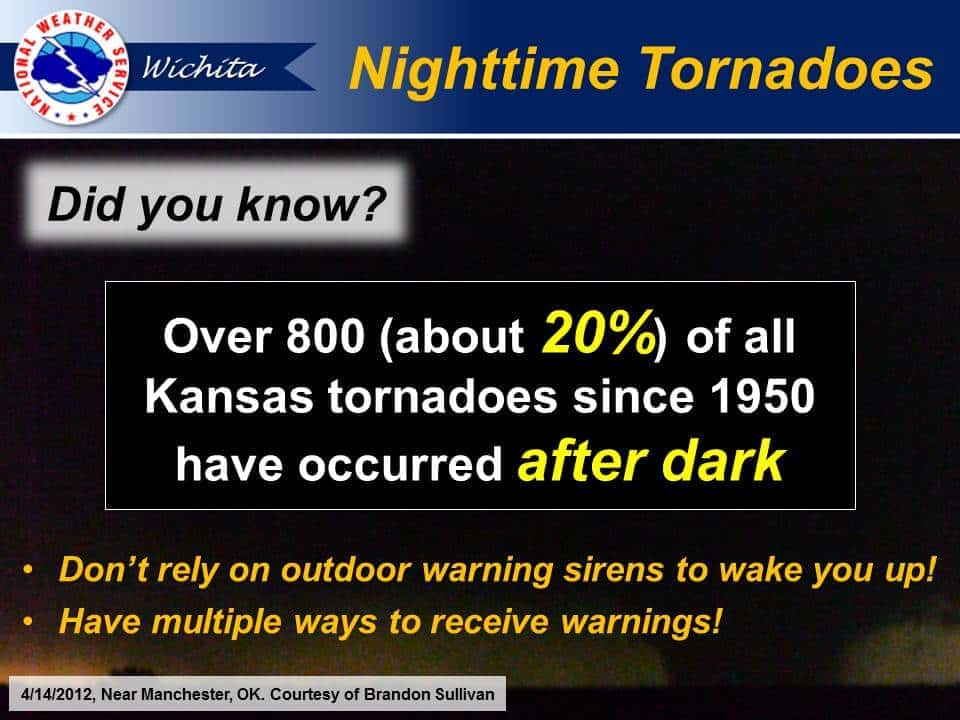 UPDATE 7 A.M. SATURDAY
By Jake Bowles
Several tornadoes were reported in western and in central Kansas overnight with this weekend's first round of severe weather.
A brief rope tornado was spotted near Great Bend, and several other tornado reports mostly followed a line stretching southwest of Great Bend to the Oklahoma state line.
A mobile home overturned in Edwards County, and homes and outbuildings in Ford County were damaged after reports of a large wedge tornado south and east of Dodge City. Pawnee, Clark and Mead Counties also had tornado reports. A funnel cloud was also spotted in Rawlins County in far northwest Kansas, and hail larger than a hen egg was reported east of Liberal.
Severe weather is possible in south central Kansas, including Wichita, on Saturday. Tornadoes are possible but not expected, and the major threats from Saturday's storms will be large hail, strong winds and heavy rain.
---
ORIGINAL STORY
By Heather Larson
It's been an active Friday night for Midwestern severe weather — even if we didn't see anything in South Central Kansas. In Western Kansas, Meade County saw a tornado on the ground. Two tornadoes were spotted on the ground in Ford County. One building east of Minneola was damaged.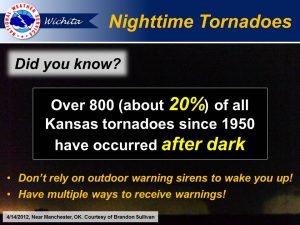 Video courtesy of our news partners at KWCH. 
The dramatic evening of severe weather in the western part of our state included a fire spotted by KWCH Storm Chasers, according to KWCH reporter Kristen Boxman.
Tornadoes were spotted:
Three miles NW of Bloom in Ford County. A house was damaged at 115 and Wrangler Road.
Four miles north of Blook in Ford County. A house was damaged at 117 and Wildfire Road.
Six miles north of Bloom in Ford County with one shed damaged.
Six miles WSW of Ford in Ford County — one shed was damaged.
Four miles south of Windhorst in Ford County. One house was damaged there.