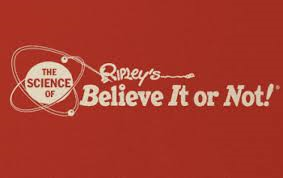 Starting today, Exploration Place will feature "The Science of Ripley's Believe It or Not" exhibit. The exhibit will have multi-dimensional experiences for visitors, including the chance to bend their senses with a number of illusions, study specimens, and examine real artifacts. Exploration place guests will also get the chance to:
Crawl through a life-sized model of the gigantic prehistoric snake, Titanoboa.
Measure up against the world's tallest man, Robert Wadlow.
Pinpoint sculptures so small they fit in the eye of a needle.
Slice through the secrets of sword swallowing.
The exhibit runs through Labor Day.