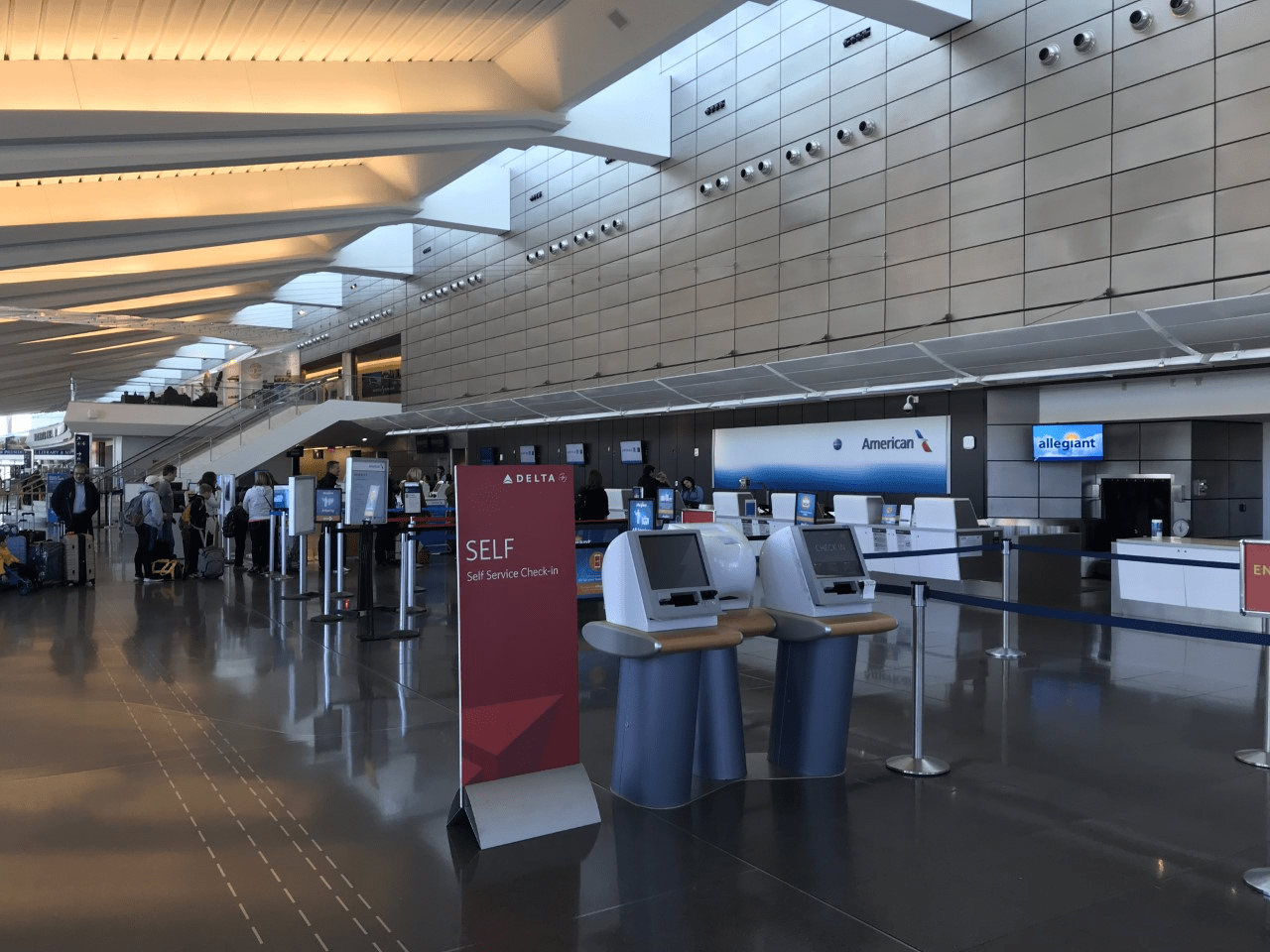 The Thanksgiving and Christmas holidays will be the busiest travel times for Eisenhower National Airport, and the busiest days will see more than 3,000 passengers going through the terminal and the security checkpoints.
Airport officials and the Transportation Security Administration are urging air travelers to be prepared.   The airport's air service, development and marketing manager, Valerie Wise, said the busiest days for Thanksgiving travel will be November 27th and December 1st.   Over 3,200 scheduled seats are scheduled for each of those days.    The busiest days for Christmas travel will be December 20th, 27th and 30th.
Wise said travelers should expect full flights, little space in the overhead bins, and long lines at security checkpoints.   She said people who haven't booked their holiday flights should do so now, because they are filling up.
People are urged to get to the airport at least two hours before their flight, to allow time for parking, check-in and security.   People will be allowed to bring snacks, fresh fruit, cookies and pies for travel, but liquids over 3.4 ounces will not be allowed in carry-on luggage.    Travelers should check with their airlines to find out what the policies are for carry-on bags.
The Kansas director for TSA, Jay Brainard, said information is available on the web site www.tsa.gov to find out which items are allowed on aircraft.   There's also a Twitter account, called Ask TSA, for people to ask questions about whether certain items are allowed.    Travelers should also have their ID and boarding pass ready when they enter the security screening area.
TSA security officer Kae Clayton said people should not wrap Christmas gifts for travel.  If the gift needs inspection, officers will have to unwrap it.    Items like kitchen knives or blades that are still in the packaging will not be allowed on board the aircraft.  They will have to be placed in checked baggage.
TSA security officer Chase Kimple said most food items should be good for carry-on bags unless they are liquids over the 3.4 ounce limit.  Canned foods will need to be placed in checked bags.
More information is available on the TSA web site.