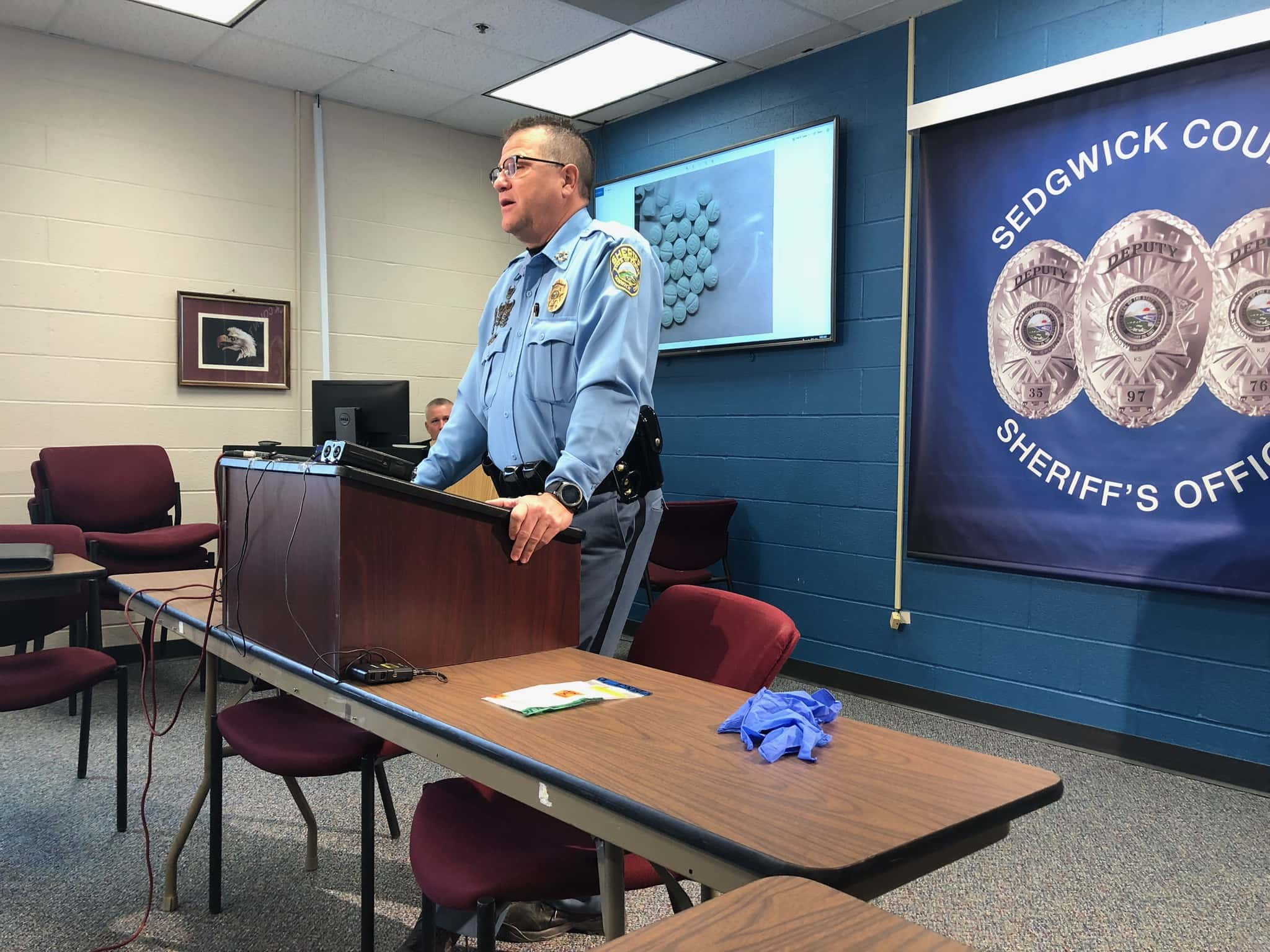 Sedgwick County Sheriff Jeff Easter has issued a warning after counterfeit oxycontin laced with fentanyl, and in one case, fentanyl and meth, were seized in Sedgwick County.
A recent drug bust of a single dealer recovered over 1,000 counterfeit pills.  Sheriff Easter says Mexican drug cartels are getting better and better at producing the counterfeit pills.
The ones recently seized have the correct markings on them of M 30.  The sheriff says the counterfeits are also getting closer and closer to matching the correct white color of the real pills.
Easter warns that if you are buying prescription opioids off the street, there is a good chance they could contain fentanyl.  The powerful narcotic is cheaper than oxycontin and 50 to 100 times more powerful than morphine.
Sedgwick County EMS Colonel Deryk Ruddle says the real danger with fentanyl is that is suppresses the respiratory system.  "So much so that the person can stop breathing."
"We need to intervene before they stop breathing, because if they stop breathing, they eventually go into (cardiac) arrest." says Ruddle.  "And then it's very difficult to kind of reverse that."
Sheriff Easter especially wants to warn parents.  He says there are a lot of kids who are taking their parents prescription opioids.  "If they are buying them off the streets, that is not a good thing because they have no idea what they are buying." says Easter.
The sheriff is encouraging those with loved ones who may be dealing with addiction to talk to them and warn them about the counterfeit pills.  He says now may be a good time to try to help them seek out treatment for their addiction.