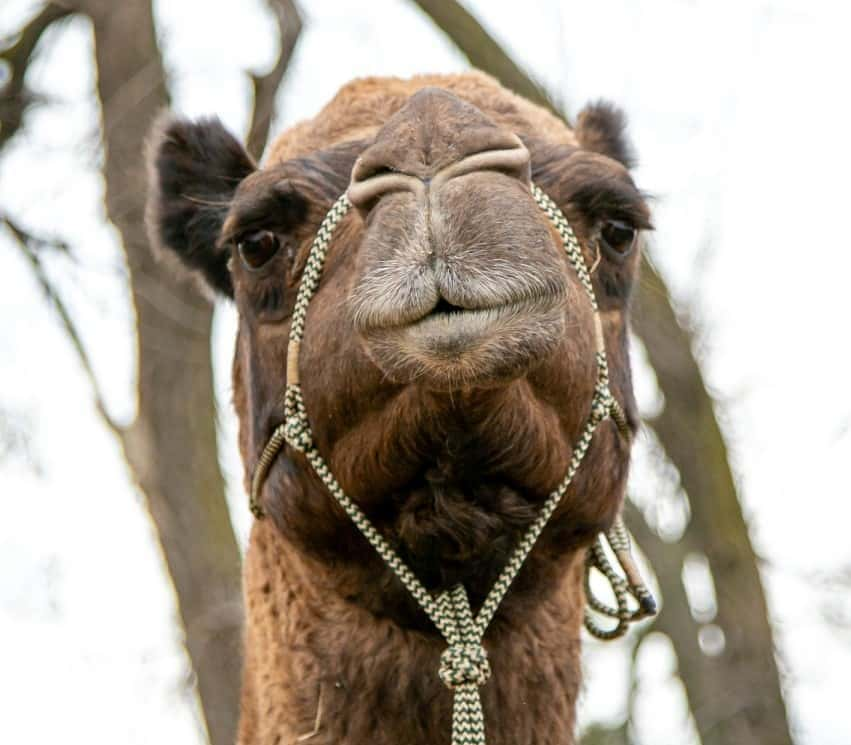 Remember the other day when a camel, a donkey, and a cow were found wandering in Goddard? Goddard Police posted on Facebook that they needed the public's help finding the owner — and they did.
It was Robert Olmstead, the senior hoof stock keeper at Tanganyika Wildlife Park. Those were his personal animals and the police were able to successfully return them home without incident.
Part of what made this become a national story was the pithy Facebook post by Goddard PD:
Does anyone know the owners of these three friends traveling together (towards a Northern star) just East of Goddard? If we can not locate the owner, we may be halfway towards a live nativity this Christmas season. Please call 911 if you can help.
 With this "incident" sparking snickers locally — and nationally — for its proximity to Christmas and likeness to the actual nativity scene, Tanganyika got an idea.
The park will be holding a special live holiday event featuring the now-infamous donkey, camel, and cow. They will be starring in their own live nativity scene along with some friends. Kids can meet Santa and enjoy hot cocoa along with other holiday family fun.
Check it out on Saturday, December 14th at Tanganyika Wildlife Park.
The park says they are excited because "The stories shared by community members who encountered the trio on their journey supports Tanganyika's mission on connecting and preserving animals."