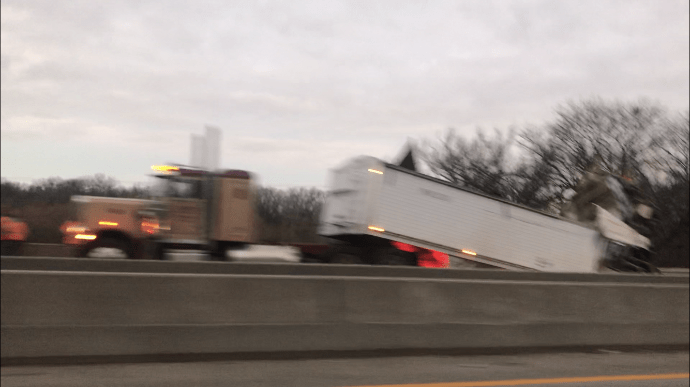 An Arkansas man is dead, and two people hurt following a crash on the Kansas Turnpike.
It happened shortly before 1 a.m. in the southbound lanes near the Belle Plaine service Center.  The Kansas Highway Patrol says a semi was traveling south when its axle seized causing the drive shaft to break and the truck coming to a quick stop.
A Volvo driven by a 45-year-old Denise Sims of Waldron, Arkansas slammed into the back of the semi.  She was taken by EMS to Wesley Medical Center for treatment.
Her husband, 49-year-old Stanley Sims was killed in the crash.  The driver and passenger in the semi were not hurt.
As and Iowa driver in in an SUV slowed down approaching the accident, they were rear-ended by a Cadillac driven by an Arkansas man.   The Iowa woman was taken to the hospital for minor injuries while the driver of the Cadillac was not seriously hurt.