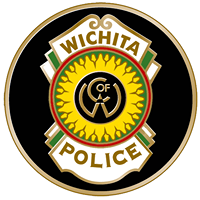 The Wichita Police Department is partnering with a group that will offer help fixing vehicle problems that would normally result in a ticket.
This program is called Lights On!, and will offer repair vouchers during a traffic stop, which can cover things like burnt out lights or a malfunctioning turn signal.
"The Lights On! program is a way to build relationships between police departments and the communities they serve," said Don Samuels, CEO and Founder of Lights On!. "Instead of punishing drivers for broken lights, we can fix the mechanical issue and mitigate what often becomes a downward spiral for community members in need. "We are giving officers a new tool on their duty belt that creates a positive interaction and improve community-police relations during these tense times," Samuels said.
The following shops will be working with the WPD to help people get their cars fixed:
• Auto Mech, 4615 E. 13th St. N. Wichita, KS 67208
• G&L Garage, 2502 E. 13th St. N. Wichita, KS 67214
• Nail's Auto Service, Inc., 1402 N. Hillside Wichita, KS 67214
"We are excited to get this program up and running after working on it with many community partners over the last three years," said Chief Ramsay. "For some families, a broken taillight or turn signal can sometimes mean choosing between a minor auto repair and buying groceries. A citation for these minor offenses can lead to further financial strain and will most likely lead to additional confrontations with law enforcement. This is a well-intended effort to help, versus hurt community members."
The Lights On! initiative will start out in the 67214 zip code, covering northeast Wichita in an area roughly following I-135, between Douglas and 21st. The hope is that this program will eventually be expanded to cover the whole city.