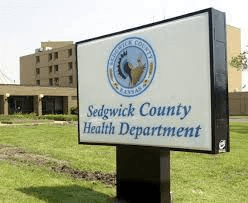 The Sedgwick County Health Department will be running a mobile COVID-19 testing site in Valley Center on Monday, July 13.
This is happening at the Valley Center Community Center, at Clay and Colby, from 8:30 to 11:30 a.m. There is not cost to get tested and you don't have to have an appointment. Testing is only being offered to people with symptoms of COVID-19, or people who have been in contact with known patients. Medical personnel, law enforcement, and nursing home staff can be tested regardless of symptoms.
Mobile testing will be offered in Mulvane in the near future, but a date has not been announced yet.