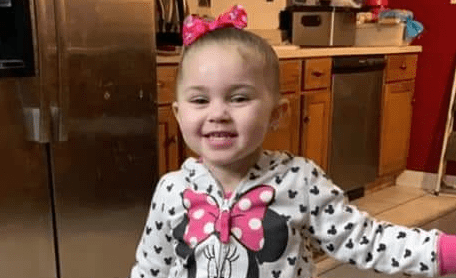 KANSAS CITY, Kan. (AP) Prosecutors say they have charged the father of a 3-year-old Kansas girl who was found dead and his girlfriend with felony murder in the child's death.
Wyandotte County District Attorney Mark Dupree said Sunday 29-year-old Howard Jansen III and his girlfriend, 33-year-old Jacqulyn Kirkpatrick, were also charged with aggravated endangerment of a child and criminal desecration in the death of Olivia Ann Jansen.
Olivia's body was found around 5:45 p.m. Friday nearly nine blocks from her Kansas City home, from which her father had reported her missing. The girl's disappearance led to an Amber Alert being issued Friday morning.