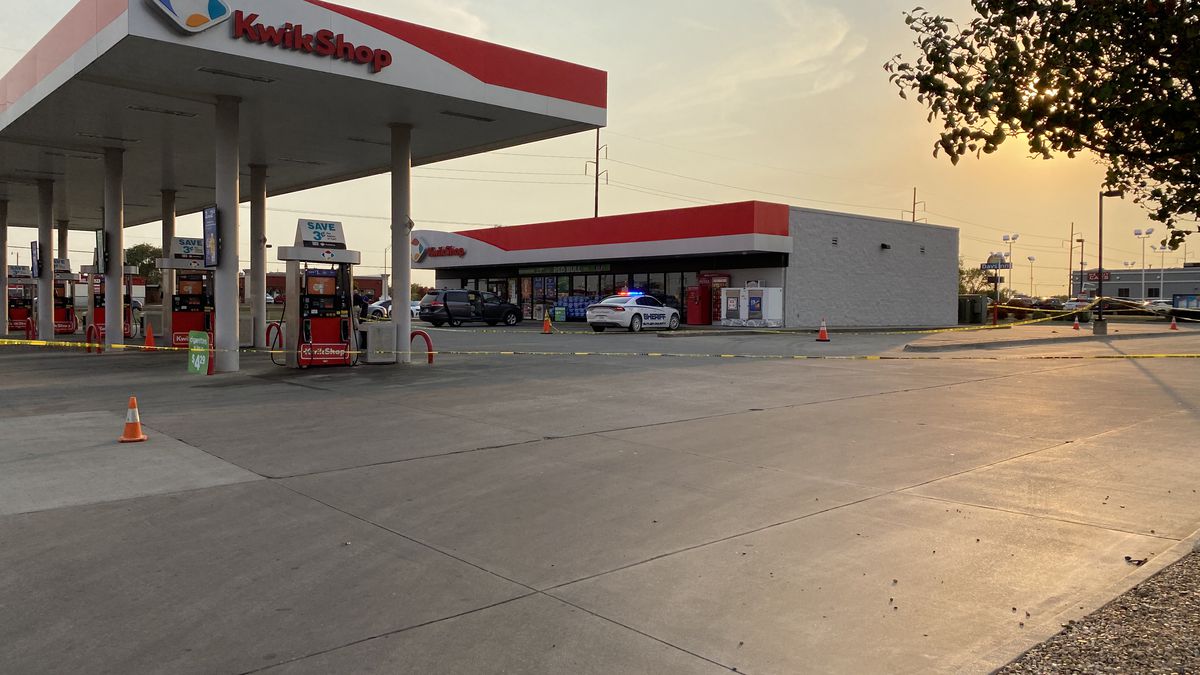 An unidentified man was in serious condition after an officer-involved shooting in Andover Saturday afternoon.
The Kansas Bureau of Investigation said the shooting happened late in the afternoon at a Kwik Shop convenience store at Kellogg and Andover Road.  Andover police were called to the scene on a report that a man was brandishing a gun outside the store.   Officers found a 46-year-old Dodge City man and after a confrontation, an officer shot him.  The man then led officers on a foot chase through several neighboring properties, and he was found outside a Braum's store at 401 South Andover Road.   He was taken to a Wichita hospital with serious but non-life-threatening injuries.   No officers were hurt during the incident.
Butler County sheriff's deputies, Andover and Augusta police and Butler County EMS personnel were on the scene.
The KBI will investigate the shooting and submit a report to the Butler County Attorney.
[ photo: KWCH ]