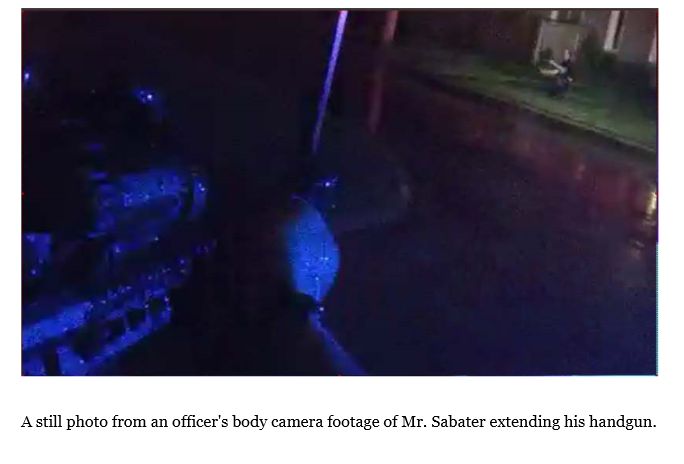 Sedgwick County District Attorney Marc Bennett said Tuesday no criminal charges will be filed against Wichita police officers and Sedgwick County deputies who were involved in a fatal confrontation with a man in a south Wichita neighborhood.
The confrontation on May 27th, 2019, resulted in the death of 49-year-old Robert Sabater.   He had called 911 to report people outside his home, but no one was found.   Neighbors reported a short time later that shots were heard inside Sabater's home, and officers were called back to the neighborhood.
Bennett said Sabater was waiving a gun and refusing commands from officers to drop the weapon.   Two officers heard him say "just shoot me" and when he raised his gun toward officers, shots were fired.   Five Wichita officers and five deputies fired shots during the incident, and they were placed on administrative leave after the shooting.
Bennett said Sabater was known to have mental issues and he had used drugs to the point where he became paranoid.  He would call 911 to report people in his house or his back yard.
Bennett said his findings deal with criminal charges under Kansas law, and his report does not address any administrative review by the Wichita Police Department or the Sedgwick County Sheriff's Office.
[ photo released by Bennett is from an officer's body camera, and it shows Sabater raising his gun ]