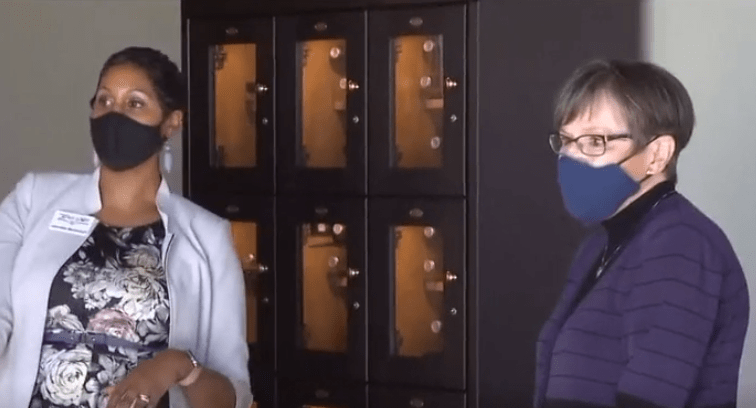 By the Associated Press and KFDI News:
Hospitality businesses who got loans through an emergency relief fund in Kansas at the beginning of the pandemic will no longer have to repay the money.
Kansas Governor Laura Kelly announced Tuesday that funding provided through the Hospitality Industry Relief Emergency Fund has been converted from bridge loans to grants.
The program was originally envisioned as a working capital loan program. Businesses that have made repayments will be reimbursed.
The fund was established last year to provide immediate help to Kansas hospitality businesses faced with revenue losses due to COVID-19. In total, $5 million went to 344 businesses statewide.
Governor Kelly and Lieutenant Governor David Toland made the announcement in Wichita during a visit to Jenny Dawn Cellars.   The winemaking business is owned by Jennifer McDonald, and she said she had to convert to online shipments, curbside pickup and to-go orders because of the pandemic.
[ photo shows Jennifer McDonald with Governor Kelly at Jenny Dawn Cellars ]