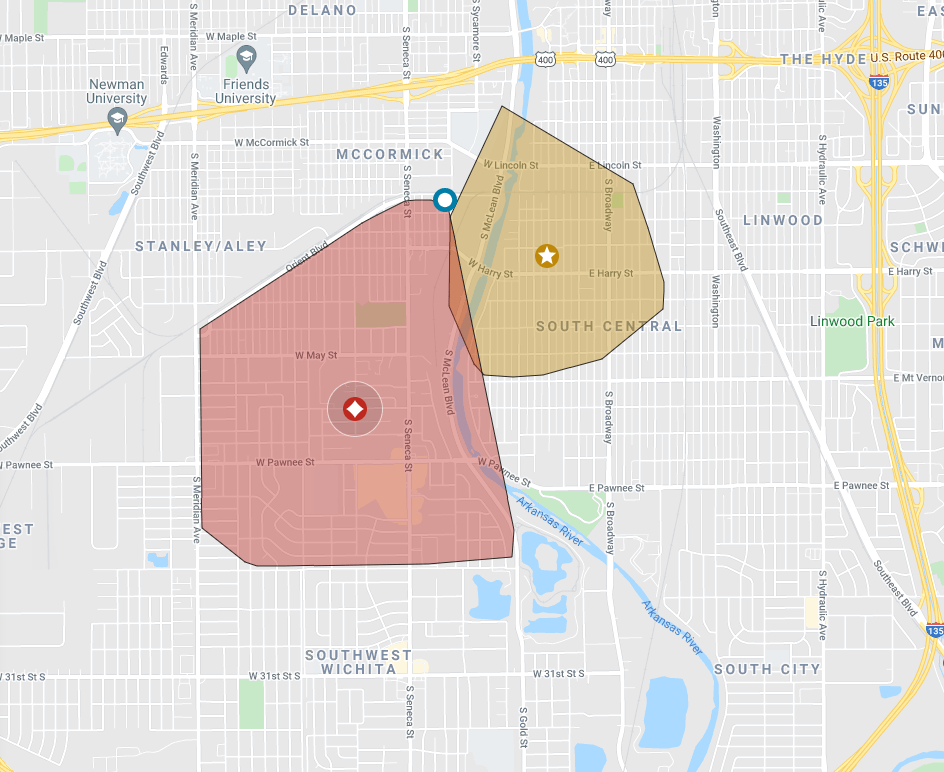 Evergy reported power outages in large areas of southwest Wichita that had over 8,000 customers without electricity at one time.
The outages were reported late Tuesday morning and continued into the mid-afternoon hours.   By 2 p.m. there were still over 5,000 customers without power.   The outage areas were mostly south of Kellogg, between Meridian and Broadway.    Traffic signals were out at a number of intersections because of the outage.
There was no immediate word on the cause.
Power was restored to the area by 4 p.m.