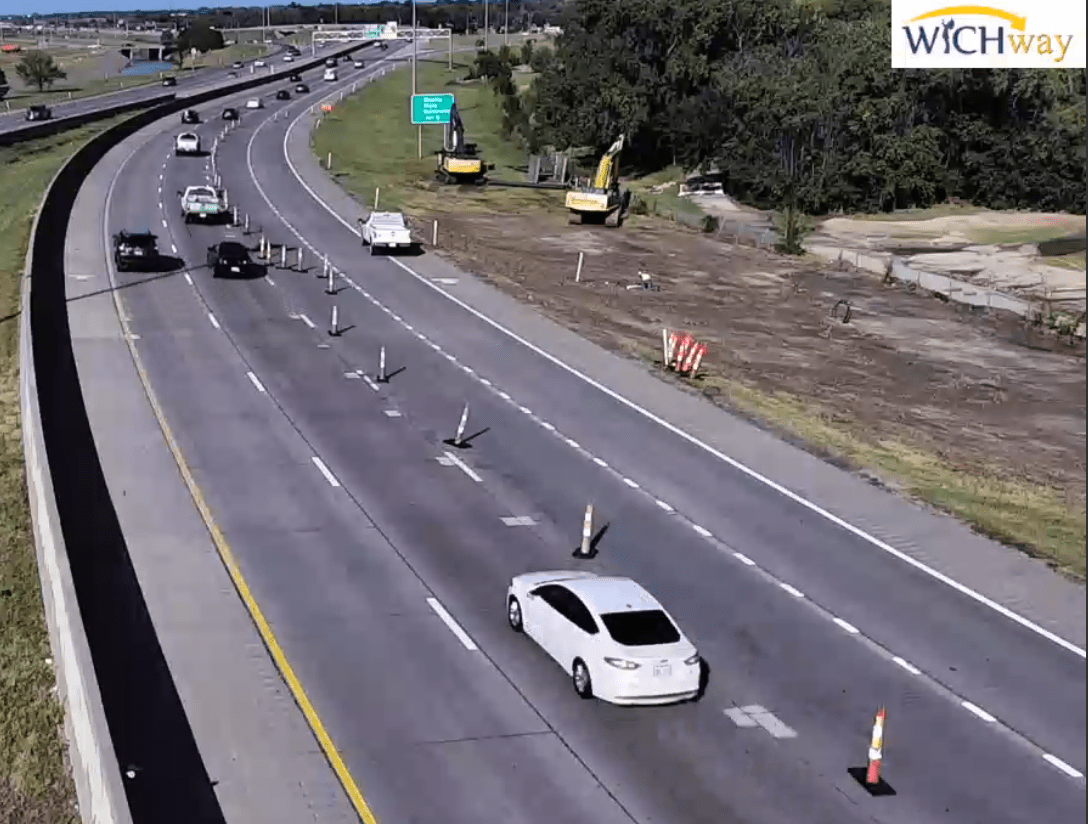 A section of pipe has been replaced in a broken water main that led to a boil water advisory for the Wichita area earlier this month.
Wichita Public Works Director Alan King provided an update Thursday on the repairs to a 42-inch main that ruptured just east of I-135 near 17th Street North. The break occurred as a result of a brief power failure at the city's water treatment plant, as pressure dropped and then was restored.
King said the broken piece of pipe was removed and new pipe was installed and disinfected, and the hole at the site was temporarily filled to protect the slope on the side of the interstate highway.  He said the next step is to conduct pressure testing to check that portion of the water main, and equipment will be brought in to check the condition of the line.   There are also plans to check the soil condition and work with Kansas Department of Transportation officials to make sure there is no erosion that would affect I-135.
King said the water main has been isolated and is not in service at this time, but there will not be an impact to water service.   He is hoping to have results of the testing available next week to look at getting the main back into service.    He said the city is prepared to replace the water main if necessary, and the funding is available to get that done.
The city also plans to put its water treatment facilities on standby generators during electrical storms, to prevent any impacts from power outages that may be caused by lightning.