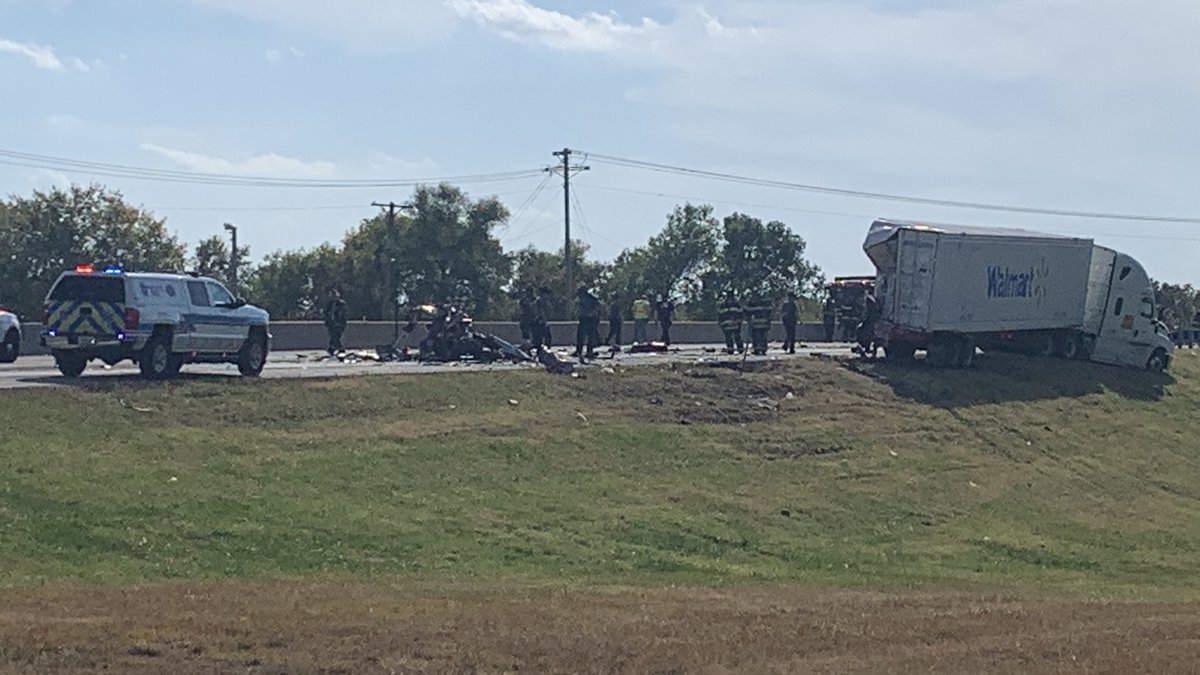 Two semi tractor trailers were involved in a crash on the Kansas Turnpike that left one driver dead and the other in a hospital.
The crash was reported shortly after 2 p.m. Saturday on I-35 near Pawnee.  The Kansas Highway Patrol said one semi struck another from behind.   The semi was carrying vegetable oil and caught fire, and the driver was ejected.  That driver died at a hospital.   The driver of the semi that was hit from behind was taken to a hospital, and his injuries were reported to be non-life-threatening.
The crash closed both northbound and southbound lanes of the turnpike.  The northbound lanes were later reopened but the southbound lanes were expected to remain closed into the evening hours.
[ photo:  KWCH ]