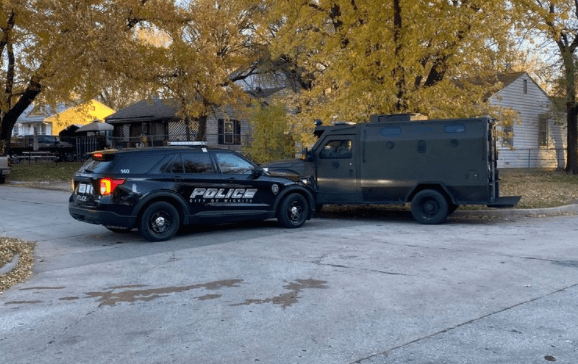 UPDATE: A northeast Wichita standoff is over. A search of the home revealed nobody was inside. It's not clear how long the home had been empty.
---
Police and SWAT have been at a northeast Wichita home, working to end a standoff after shots were fired.
This reportedly started as a domestic disturbance around 2 a.m., at a home near 23rd and Poplar, just east of Grove. There are reports of a car being shot, but no reports of injuries so far.  Several kids were possibly in the home but are safe. Efforts continue to get a man to come out of the home.
The area of 23rd and Poplar remains blocked off as police work to talk with a suspect.