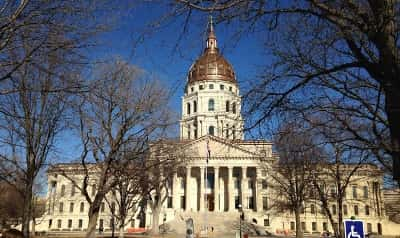 After a new law took effect that makes it easier for Kansas workers to fight COVID vaccine mandates, employers are being urged to keep from questioning religious exemption claims.
Attorney General, Derek Schmidt, put out a statement that highlights some aspects of the new law that's in place. Schmidt says some businesses had been making employees fill out questionnaires or submit to a committee to validate their beliefs.
"In Kansas, an employee's religious faith may not be put on trial in order to obtain the waiver to which the employee is entitled by law," Schmidt said. "It is particularly distressing when a public-sector employer – an agent of the government – sits in judgment of the sincerity of an employee's religious faith. Under the new law now in effect, that is not only distressing, it is also illegal."
Schmidt is advising all employers to review how they handle receiving and granting employee requests for religious waivers from COVID-19 vaccine mandates. This new law covers public and private workers. If someone feels like their employer is not following this new law, complaints can be filed with the Kansas Department of Labor.
"The purpose of this new law is to protect workers, not to punish employers," Schmidt said. "We seek compliance, not punishment. So I encourage all Kansas employers, whether public or private, to immediately review their policies and procedures and conform them to the requirements of the new law in order to respect the religious liberties of Kansas workers as the law requires."
The full text of the new law can be found below.
House Bill 2001: Concerning Employer COVID-19 Vaccine Requirements